500 Pieces PE Disposable Gloves,Disposable Gloves for Cleaning, One Size Fits Most
PRODUCTS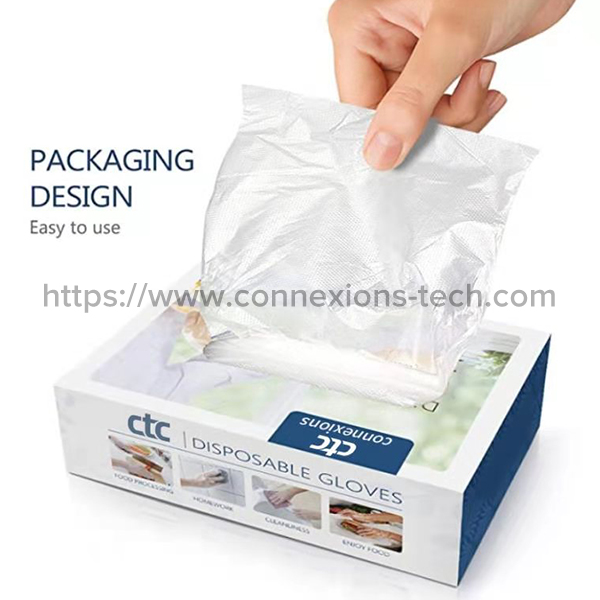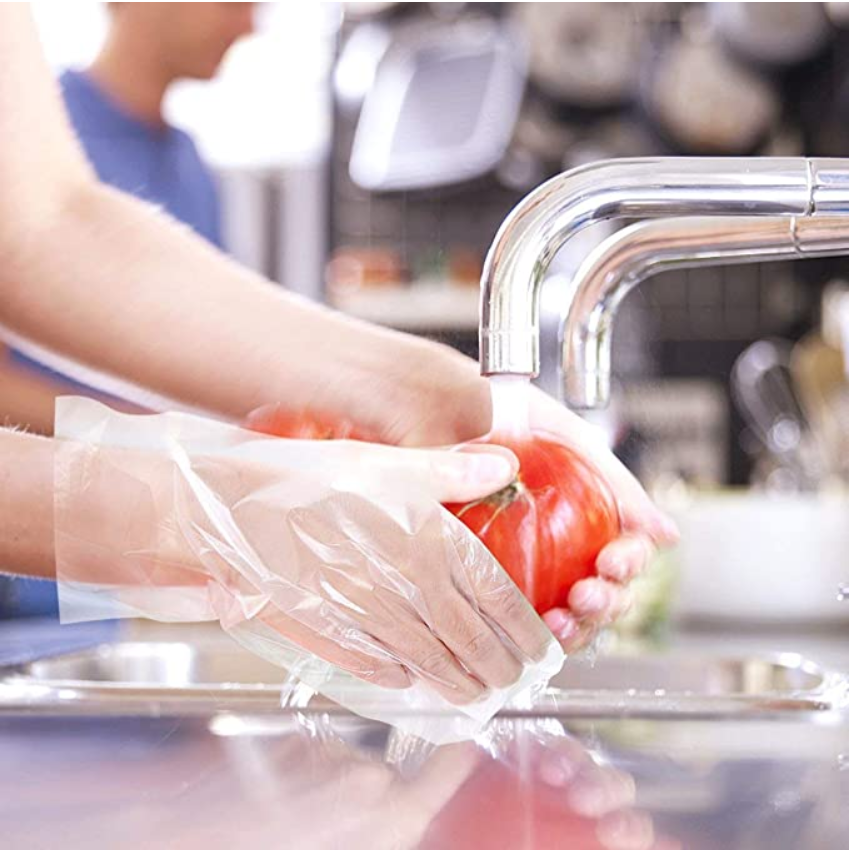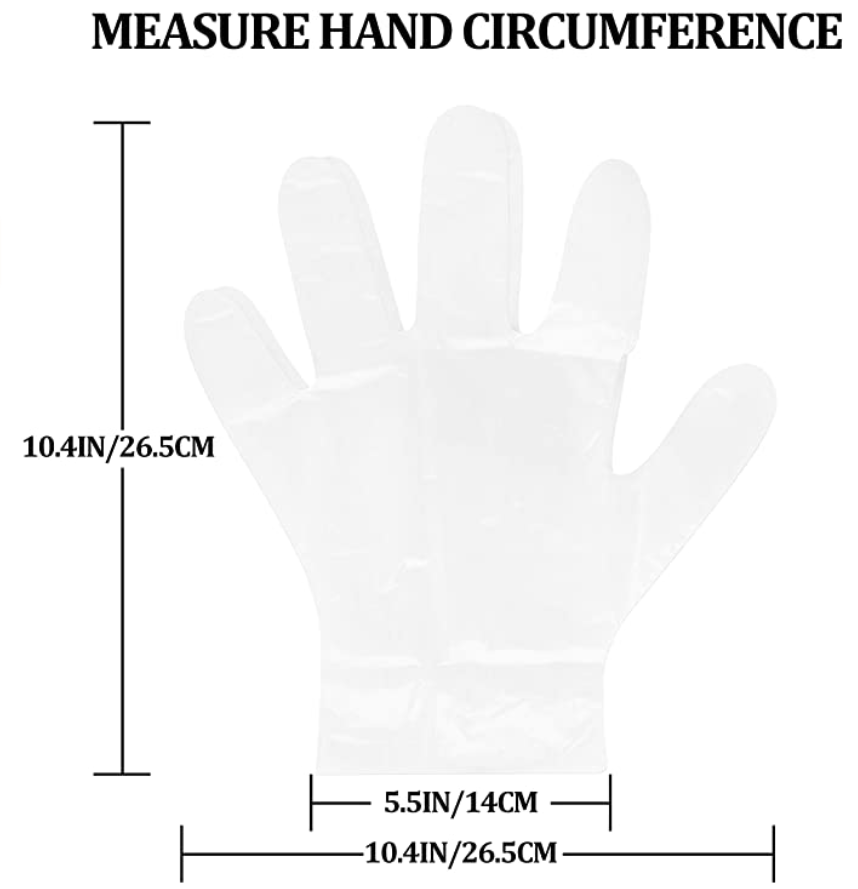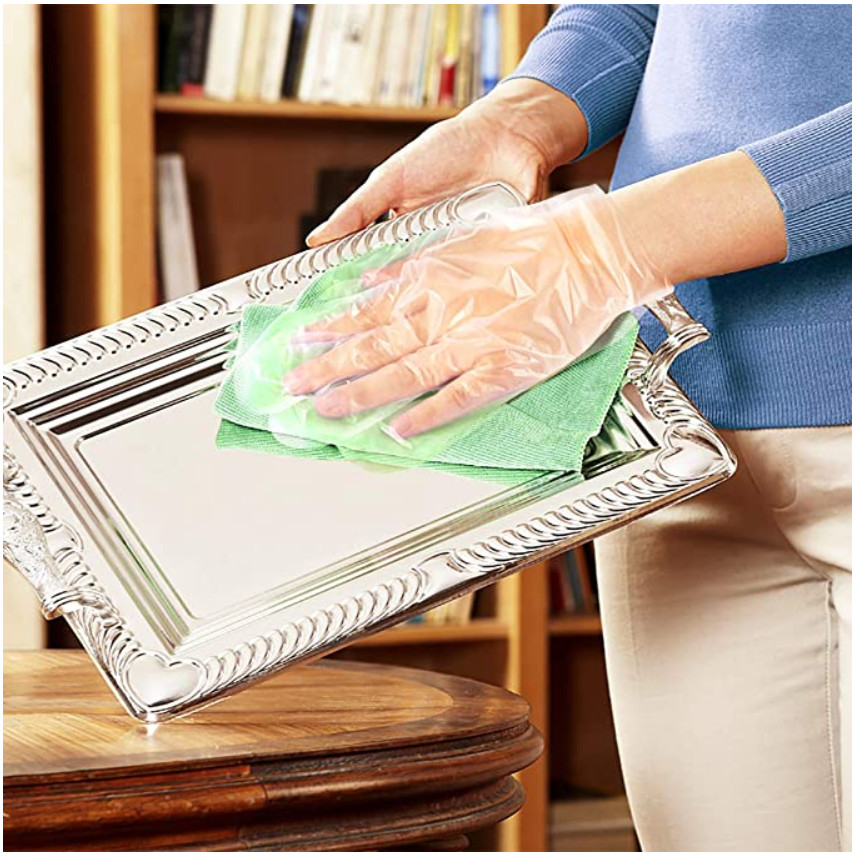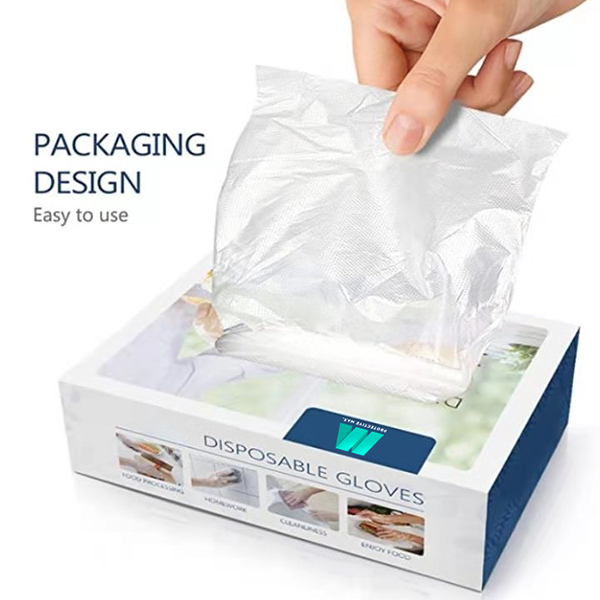 500 Pieces PE Disposable Gloves,Disposable Gloves for Cleaning, One Size Fits Most
description:
Model: CTPL-0022-4
Package : 9.72 x 5.16 x 2.13 inches; 13.12 Ounces
Material: Plastic
Pull On closure.
Polyethylene Gloves Non-Sterile: Perfect for any messy projects you might have; including cooking, kitchen cleaning, or crafts.
HIGH QUALITY: These Plastic Gloves Disposable are made of high quality Polyethylene material.Strong and made to handle any situation, you'll be in the utmost safety and comfort with a pair of these.
100% Latex and Powder Free: Provides the convenience of using our Polyethylene Gloves. Use for food prep-Made of durable, hard to penetrate plastic guaranteed to keep your hands dry and protected while preparing or serving meals.Great for food perpetration.
Super Quality with Large Quantity:Environmental PE material, non-toxic, hygienic. No rubber, no odor. Each:0.7g / 1Pcs. Large quantity with 500PCS per box. Suitable for adult's size, can be used by both men and women. Also can be used with both left and right hands.
Quality Assurance: 30 days money back guarantee - provides you with peace of mind;So feel free to contact us if you have any question with our Disposable Gloves, we will reply within 24 hours.
Multifunctional, suitable for food service, cosmetology and cleaning professionals.
Easy to use.
Water-proof, oil-proof and stain-proof.
Comfortable to wear.
It can resist tearing, strong enough and flexible.
Type: Disposable Gloves
Quantity: 500pcs
Size: Large, 5.9in x 10.2in
500PCS * Disposable Gloves per Box
500pcs = 250Pair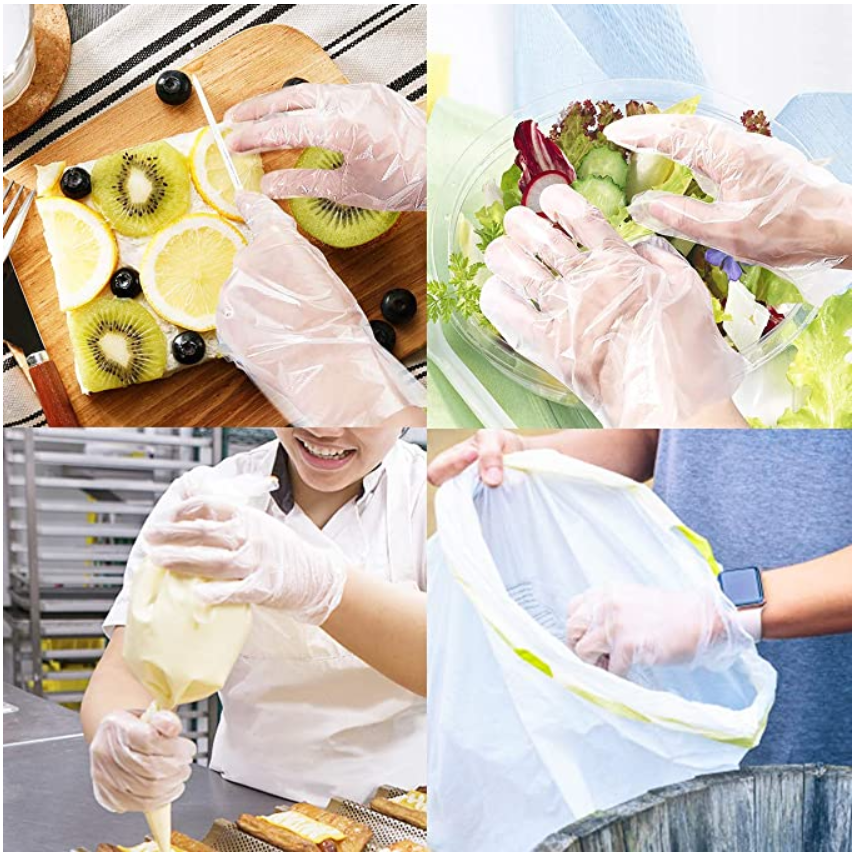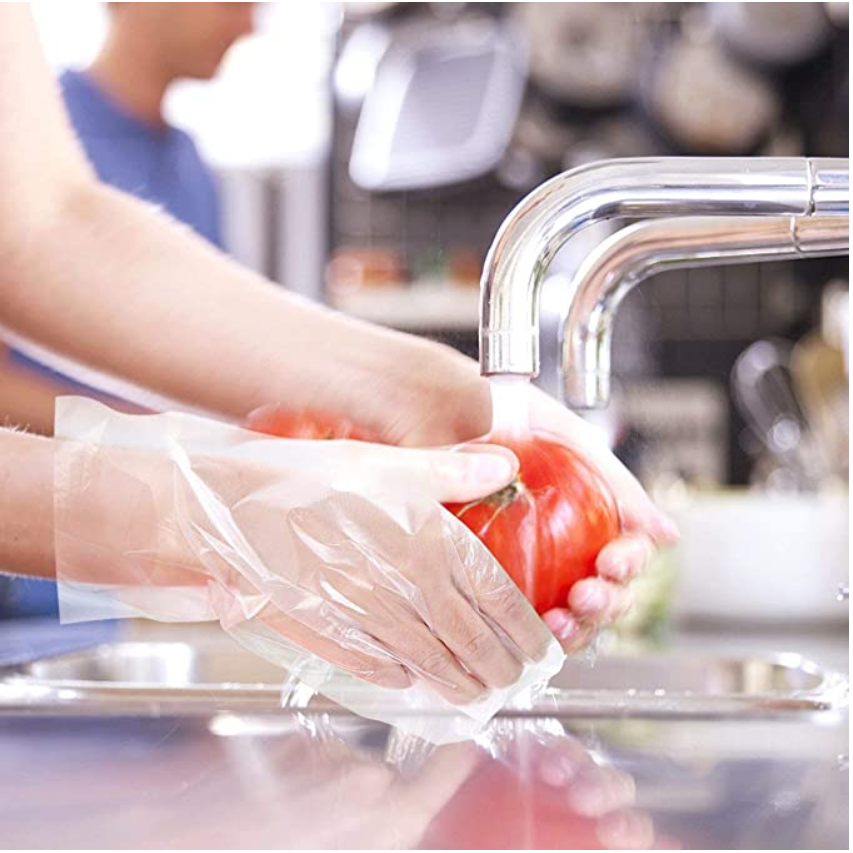 CONTACT US


Connexions Technology (Dongguan) Ltd.
We are always providing our customers with reliable products and considerate services.
If you would like to keep touch with us directly, please go to contact us