PRODUCTS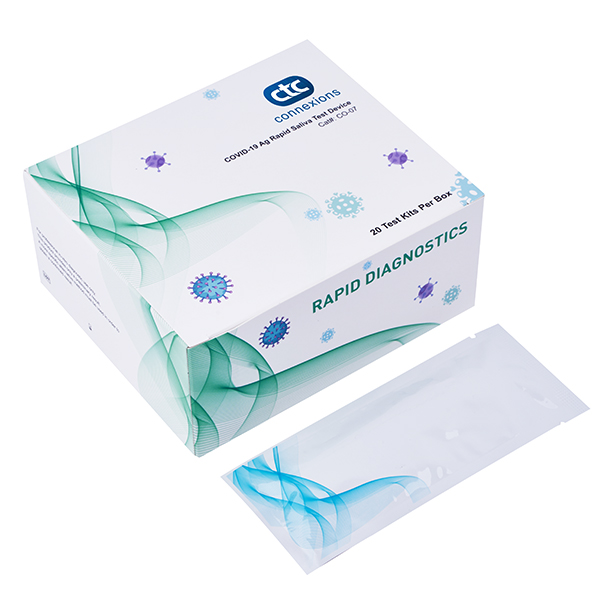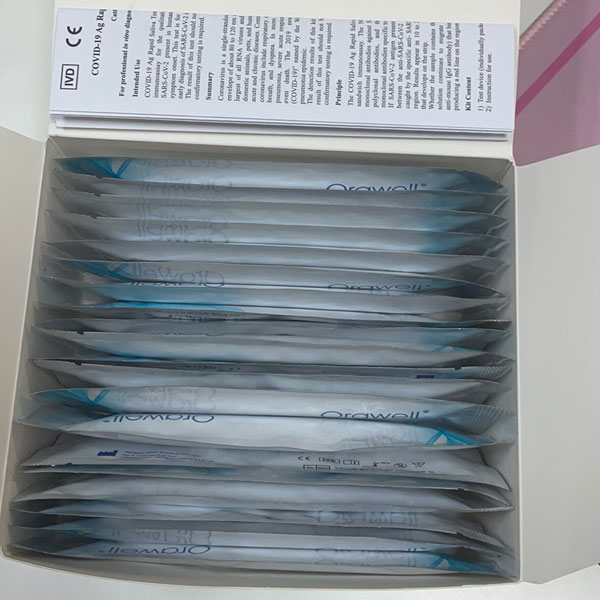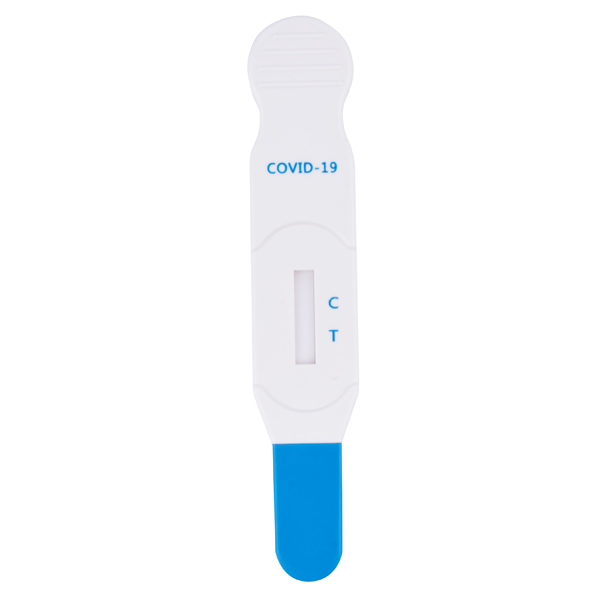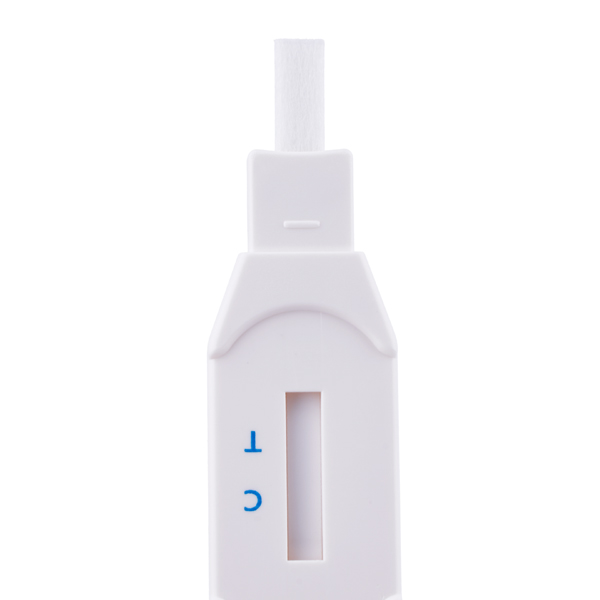 COVID-19 Antigen Saliva Test Kit (EN 13641:2002)
description:
Specimen: Saliva
Convenient storage: 2-30°(
1pc/box , 640pcs / carton ,or 20pcs /box , 1000pcs /carton
Carton size: 66.5*41*39 , GW: 20KG
High sensitivity and specificity,simple operation
LOD: 60TCID 50/ml
Test Procedure
1. Remove the test device from the sealed pouch and use the device as soon as possible. Best results will be obtained if the assay is performed immediately after opening the foil pouch.
2. Cough deeply twice before collecting the samples.
3. Pull the blue cap off gently by holding the sides to expose the collection pad.
4. Hold the top portion of the device and place the collection pad into the mouth.
5. Rub the collection pad against the cheek and tongue gently in a circular motion about 10 times. And then place the collection pad in the mouth for about 1~2 minutes until the C line shows up in the C region.

6. Remove the device from the mouth as soon as the C line appears in the C region.
7. Place the cap onto the device, and lay it on a flat surface.
8. Read results at 10-15minutes after removing the device from the mouth. Do not read results after 20 minutes.

CONTACT US


Connexions Technology (Dongguan) Ltd.
We are always providing our customers with reliable products and considerate services.
If you would like to keep touch with us directly, please go to contact us